Dear Googler: You Ask, CEFS Answers
The other day I was looking through the CEFS web statistics and was browsing my favorite section: search terms.
A fascinating trend I've noticed is that many Googlers put their searches in the form of a question, not dissimilar from Jeopardy! Since we get a lot of the same searches, I thought I'd answer a few of these common questions.
[Note: I've paraphrased a number of these searches that appear over and over again. But I swear, I'm not making any of this up.]
General Books/Recommendations
What should I read next?
Um… I don't know. I just finished Wanderlove and adored it. Actually, I don't even know what I'm reading next, to be honest. Maybe check out our CEFS favorites page?
What are the main themes in [book name]?
Kid, you've got to read the book. I'm not doing your homework for you.
Where can I download [book name] for free?
Try your library, if there's one in your area. Some publishers participate in ebook lending.
If you're a Kindle owner with Amazon Prime, you can also access the Kindle Owners' Library in which you can access one book for free each month; many of these are self-published books, but there are a number of traditional publishers participating as well.
Check Books on the Knob for daily deals, including freebies.
If you live in a community with a library (not everyone has one, sadly), you can also check out print books for free—the one in my neighborhood actually holds back new releases each week for people who come into the library (Lucky Day Books), so it's worth actually going in the library too.
Some ebooks are lendable. If one you want read is, see if a friend will virtually lend you a book for your Kindle or Nook.
Whatever you do, please don't pirate books.
What are some books with lots of sex?
That's probably a question better answered by Rebeca, whose knowledge on that subject is more broad than mine (I'm trying to get her to review the zombie apocalypse polyamorous novel she just read). But, maybe try Victoria Dahl? Her books are a little much for me, but with that said, they don't have the yucky gender dynamics that can be very problematic. (Yes, this is a very, very common search term.)
What are some books with lots of action/violence?
I'm kind of a wimp when it comes to this subject, but check out our recommendations for my friend Matt in our Book Matchmaker feature.
I want to read an urban fantasy series with a strong female lead.
Check out these ideas!
Specific Authors/Books
Where is Mindi Scott's blog?
Here. (Also, it's the first result if you Google, "Where is Mindi Scott's blog?") I suggest that you read her posts about her high school journals.
Are Molly O'Keefe's books good?
Yes. Start with Can't Buy Me Love.
Quinn, Penny and Russ are the main characters' names.
What is Will's secret in Slammed?
I discussed this in my review. It's not that thrilling, really (both the secret and the book).
What is Thanhha Lai's email address?
I really don't know—sorry! She doesn't appear to have a website either. You may want to try Facebook. (We get this search a lot—Ms. Lai, who wrote the award-winning Inside Out and Back Again, really needs a simple website so people can contact her.)
Kind of? I mean, there is, but it's not, like, described in detail. (We get this search at least once a day.)
Television
Stefan or Damon?
Damon.
Why is there a husky puppy on True Blood?
I have no effing clue, let me know if you figure that one out.
Who is Tim Riggins?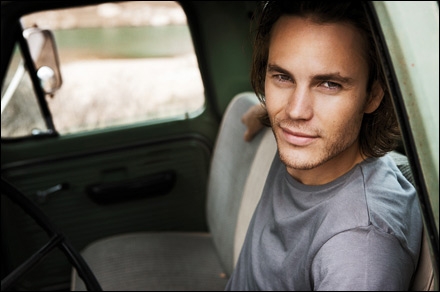 Tim Riggins is a character on Friday Night Lights played by Taylor Kitsch. In many ways, he's the soul of Dillon, Texas. Here are 30 YouTube tributes to Tim, as rounded up by BuzzFeed.
What does "Clear Eyes, Full Hearts, Can't Lose" mean?
Thanks to a certain unsuccessful presidential candidate co-opting the Peter Berg penned line from Friday Night Lights, we've been getting this search a lot. A. Lot. Still.
According to Connie Britton, who played Tami Taylor on FNL, this is the meaning of the slogan,
"Clear Eyes, Full Hearts, Can't Lose' wasn't just about winning games. Rather, it was a rallying cry of hope and optimism in a community where everyone had a fair shot…"
Sounds pretty good to me.
Etcetera
Why do people read?
Lots of reasons. I have some thoughts on this subject.
Squarespace or Wordpress?
This blog uses Squarespace v5. I like it because I don't have to deal with server issues and have access to 24/7 technical support, but I also have a robust content management system akin to self-hosted Wordpress blogs. I've used Wordpress (self-hosted, .org) for many, many projects and it's great too. Try out both and see which one is easier for you to use. I've never been comfortable with Blogger, both from a design perspective and due to their Terms of Service.
Are you feeling manipulated?
Nope. Are you?
(In all seriousness, if you are feeling manipulated, trust your gut and change the situation—that's never okay.)
How can I get eyes that are clear?
Literal answer:
Existential answer: It takes time; be true to yourself and don't listen to naysayers. Also, this helps.
Who is Sarah Moon?
I'm still trying to figure that one out.
I love shelves that are full.
Me too.
Related Posts