Gift Guide: Books + Things for Sports Fans
There are a lot of bookish gift guides floating around at the moment, and I though we'd jump on the bandwagon, but with our own twist.
The first is for those sports fans on your list. (And yes, these are all things we own or have gifted.)
Books
Flip Flop Fly Ball: An Infographic Baseball Adventure by Craig Robinson
This is one of the more interesting sports books I own and one I'd recommend to both sports and design fans. Robinson has created an outstanding book that describes baseball visually, both hard statistics and weird things such as how tall Alex Rodriguez' salary would be if it were paid in pennies. Awesome, right?
The Macrophenomenal Pro Basketball Alamanac by Free Darko
I almost didn't include this book on this list because when I went to the author's event in Portland a few years ago and he was really insufferable (and exercised extremely poor judgment regarding his language choices at an event with many children in attendance). However, it's an awesome book and like the previous one, it's graphical so even if you're not a fan of sports, it may appeal to you non-sports fans as well.
Counting Coup by Larry Colton
I've written about this one before but it's a stellar book about the impact of basketball on the lives of people in an impoverished community. This is one of those, "it's not really about sports" sorts of books. It's about community.
Pacific Rims by Rafe Bartholomew
I love stories about unexpected places. Rafe Bartholomew's chronicle of basketball in the Philippines (where people, FYI, are not particularly tall) is a book any sports fan will love. The humor in the narrative is really fantastic as well. (My Twitter friend Patrick Truby wrote an excellent review of this book on my good friend Mookie's blog, A Stern Warning.)
Not Books, But Still Cool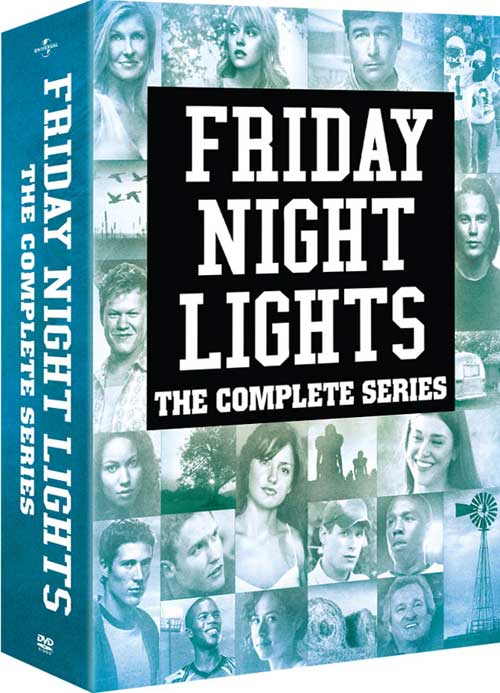 Ken Burns Baseball DVDs
Even if your favorite sports fan has seen this amazing (and long) documentary about the history of baseball, it's something they'll likely want for their collection—especially since the "Tenth Inning" segment was added to include the PED era. I would love it if Burns would update this series again, to be completely honest.
Friday Night Lights Complete Series DVDs
Naturally, I have to include this. Because if you have a sports fan in your life who hasn't watched this series that's not actually about football, you're going to need to fix that ASAP.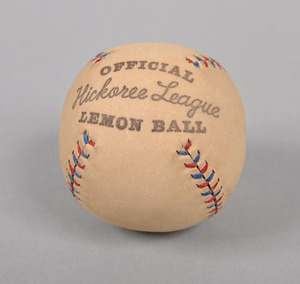 Lemon Ball Baseball
My husband and I get one of these for my father-in-law earlier this year and he seemed to really like it. The Lemon Ball Baseball is a handmade, old fashioned baseball. It sounds like a strange gift, but if you know someone who loves baseball—even if they don't play—it's something they'll treasure because you just don't see special baseballs like this anymore. The same company also makes footballs, which are lovely but much pricier. We purchased one through Hickorees, which is a small online and bricks & mortar business I highly recommend for their fantastic customer service and unusual finds.
Cool Stuff from Ebbet's Field Flannels
The first time I took my midwesterner husband to Seattle, he demanded politely requested that we first stop at Ebbet's Field Flannels, purveyor of handmade, vintage replica sports awesomeness. Said husband owns many, many items from EFF, including a number of gorgeous wool hats, a Brooklyn Buskwicks jersey and one of these amazing jackets. Sadly, they don't make women's items, despite my demands polite requests each time we visit the store. If you have a sports dork in your life, you really can't go wrong with something from EFF.
Related Posts